Buy These Books
Mitchell Davis is "one of the 100 greatest home cooks of all time." — Epicurious.com
Hardcover
$29.99
(or less)
By Mitchell Davis
Kitchen Sense: More than 600 Recipes to Make You a Great Home Cook
A comprehensive compendium of delicious, tested recipes from around the world with plenty of advice for beginner and experienced cooks.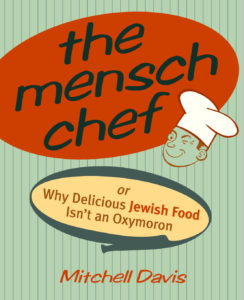 Softcover
$26.99
(or less)
By Mitchell Davis
The Mensch Chef: Or Why Delicious Jewish Food Isn't an Oxymoron
Fool-proof recipes for the "greatest hits" of Ashkenazi Jewish cooking, written in a friendly, funny manner with all the expert advice you need for success.
Softcover
$19.99
(or less)
By Mitchell Davis
Cook Something: Simple Recipes and Sound Advice to Bring Good Food Into Your Fabulous Lifestyle
A cookbook for beginners that doesn't dumb it down.
By Laurent Gras with Mitchell Davis
My Provence
A ground-breaking, award-winning electronic cookbook by celebrated Michelin 3-star chef Laurent Gras with step-by-step photos, videos, and recipes to recreate the exquisite flavors of Provence.
Hardcover
$58.49
(or less)
By Mitchell Davis and Michael Ginor
Foie Gras…A Passion
Recipes from 85 of the greatest chefs from around the world for the world's favorite indulgence: foie gras. With a comprehensive history starting in ancient times by Andrew Coe dating and exquisite four-color photographs of every dish by Gideon Lewin.