Food Is Both Good To Eat
and Good To Think
Focusing on Food to Find Better Solutions and Build Better Lives
Kitchen Sense, LLC, is a multi-faceted consultancy for food—from expert analysis to keynote speaking, recipe development to concept creation, meeting facilitation to project management—Kitchen Sense draws on vast experience and a global network of world-class professionals to evaluate, analyze, research, conceive, create, and solve your food-world needs. No project is too big or too small. Each is unique, with its own set of parameters and metrics for success. And every assignment is approached with a values framework that accounts for transparency, equity, sustainability, and racial justice in order to optimally determine and achieve success.
For almost 30 years, founder Mitchell Davis, aka Kitchen Sense, helped steer the James Beard Foundation to the forefront of food in America. Along the way he has worked with marquee organizations—including the United Nations, Cornell University, Aspen Institute, Bill and Melinda Gates Foundation, Rockefeller Foundation, MIT Media Lab, Annenberg Foundation Trust, Eat Foundation, the Kellogg Foundation, Jewish Food Society, and World's 50 Best—to provide innovative and effective ideas that have helped make the world better and more delicious for everyone.
\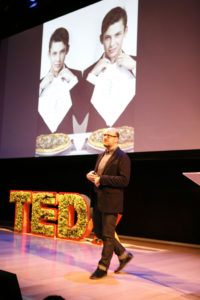 Services Offered
Public Appearances
With his unbridled passion and deep knowledge about food, quick wit, and an uncanny ability to synthesize complex ideas and articulate them for broad audiences with clarity and emotional resonance, Mitchell Davis (aka Kitchen Sense), is in high demand as an expert speaker in person or on virtual platforms.
• Food expert
• Television or radio guest
• Master of Ceremonies
• Expert panelist or moderator
• Keynote speaker
• Meeting facilitator
Editorial Work
A James Beard Award–nominated journalist and an IACP award-winning cookbook author, Mitchell Davis (aka Kitchen Sense) is available for editorial food projects, including:
• Content Creation and development
• Book projects
• Recipe development, writing, testing and editing.
• Journalism assignments, features, trends pieces, reviews, op-eds.
• Editorial calendar development
• Social media
Education and Instruction
A gifted educator loved by students and general audiences alike, Mitchell Davis (aka Kitchen Sense) has taught in many different settings, from academic to corporate to public. He's taught, lectured, and/or developed curriculum at Cornell University, New York University, Institute of Culinary Education, International Culinary Center, SUNY Cortland, Babson College and more. His talents translate equally well to in-person and remote instruction.
• Guest Lecturer
• Visiting Professor/Scholar
• Curriculum Development
• Cooking Demonstrations
• Conference Participant
• Virtual Instruction
\
Consulting Services
Sometimes an outside perspective is what you need.
According to Mitchell Davis (aka Kitchen Sense), there's a unique type of knowledge we gain through food. Owing to French anthropologist Claude Levi-Strauss's idea that food is good to think, Davis has built a model of innovation and problem solving that draws on the unique characteristics of this food knowledge—with an emphasis on quality, craft, place, authenticity, tangibility, pragmatism, hospitality, communication, and community. To grow, cook, feed, nourish, preserve, and discard food gives you a unique set of skills as well as a unique perspective on the world, a set of values.
Does your organization face a challenge it needs help to overcome? Is your team having trouble setting strategic goals, establishing priorities, and sticking to them? Will an outside perspective help you break through the current anxiety of uncertainty to take your effectiveness to the next level?
With more than 30 years of experience working with all types of organization across the nonprofit and for-profit spectrum, Davis brings a unique set of skills and experience to bear on your organization's success.